From Genesys Documentation
Learn about dashboards, which provide visual summaries of activity in your contact center, and are organized to suit your role in the organization.
Dashboards (stored in the Dashboards folder) are ready-to-use, but as always, can be modified to suit your specific business needs.
About the Dashboards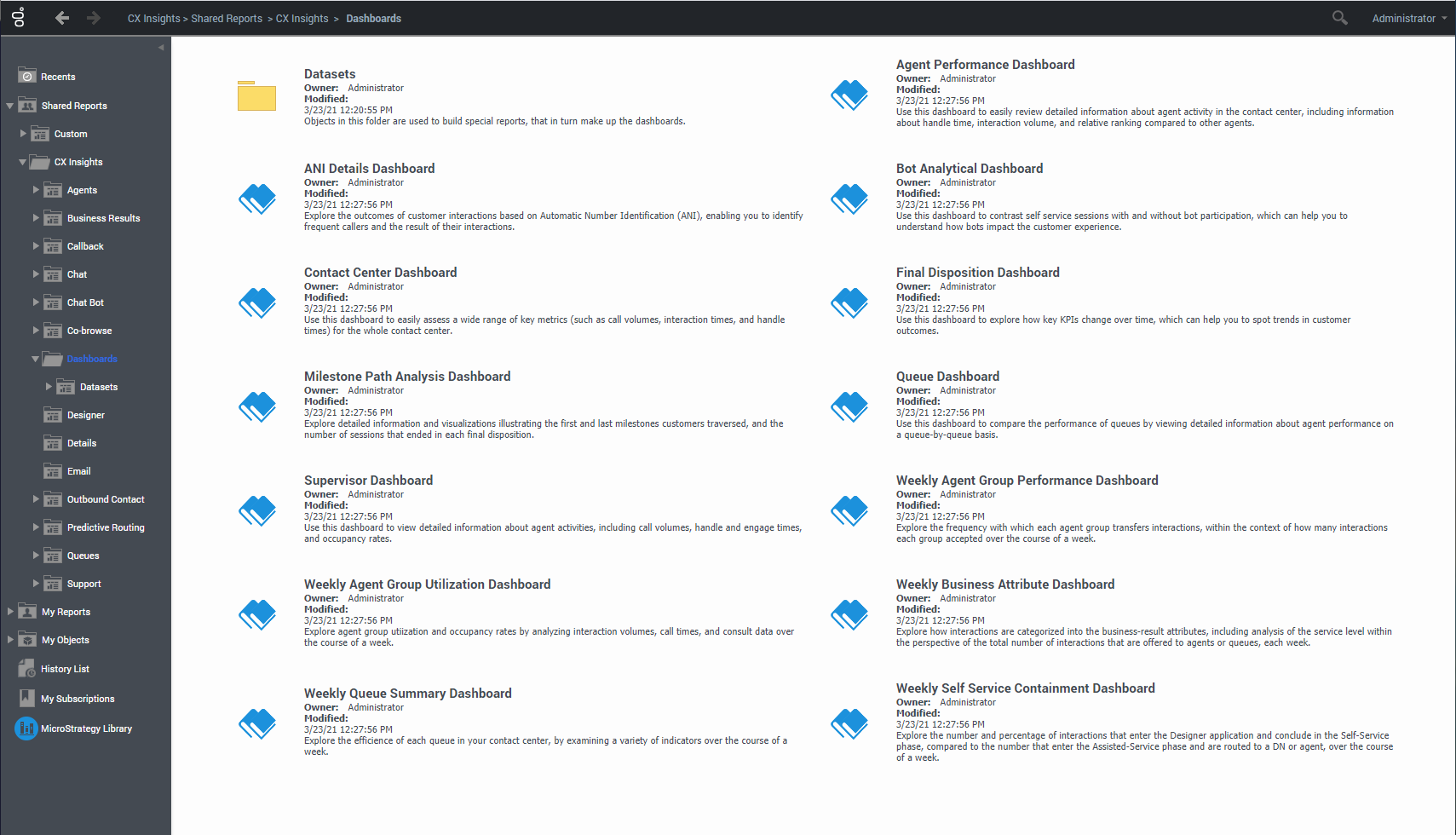 The following dashboards are available in the CX Insights > Dashboards folder:
Plus dashboards in other folders, such as the following:
Video: Using Tabs and Views
Navigate through tabs and views on dashboards.
Related topics
Comments or questions about this documentation?
Contact us
for support!