Predictive Routing Reports and Dashboards
From Genesys Documentation
Learn more about how Genesys Predictive Routing (GPR) is used in your contact center, including how GPR impacts customer experience, wait times, issue resolution rates, and other key metrics.
Reports in the Predictive Routing folder are ready-to-use, but as always, can be modified to suit your specific business needs.
Important
Some CX Insights reports can return empty data if they depend on a solution that is not deployed for you, or is not available in the cloud. For example, this applies to reports and dashboards in the
Chat
,
Chat bot
, and
Predictive Routing
folders.
About Predictive Routing reports and dashboards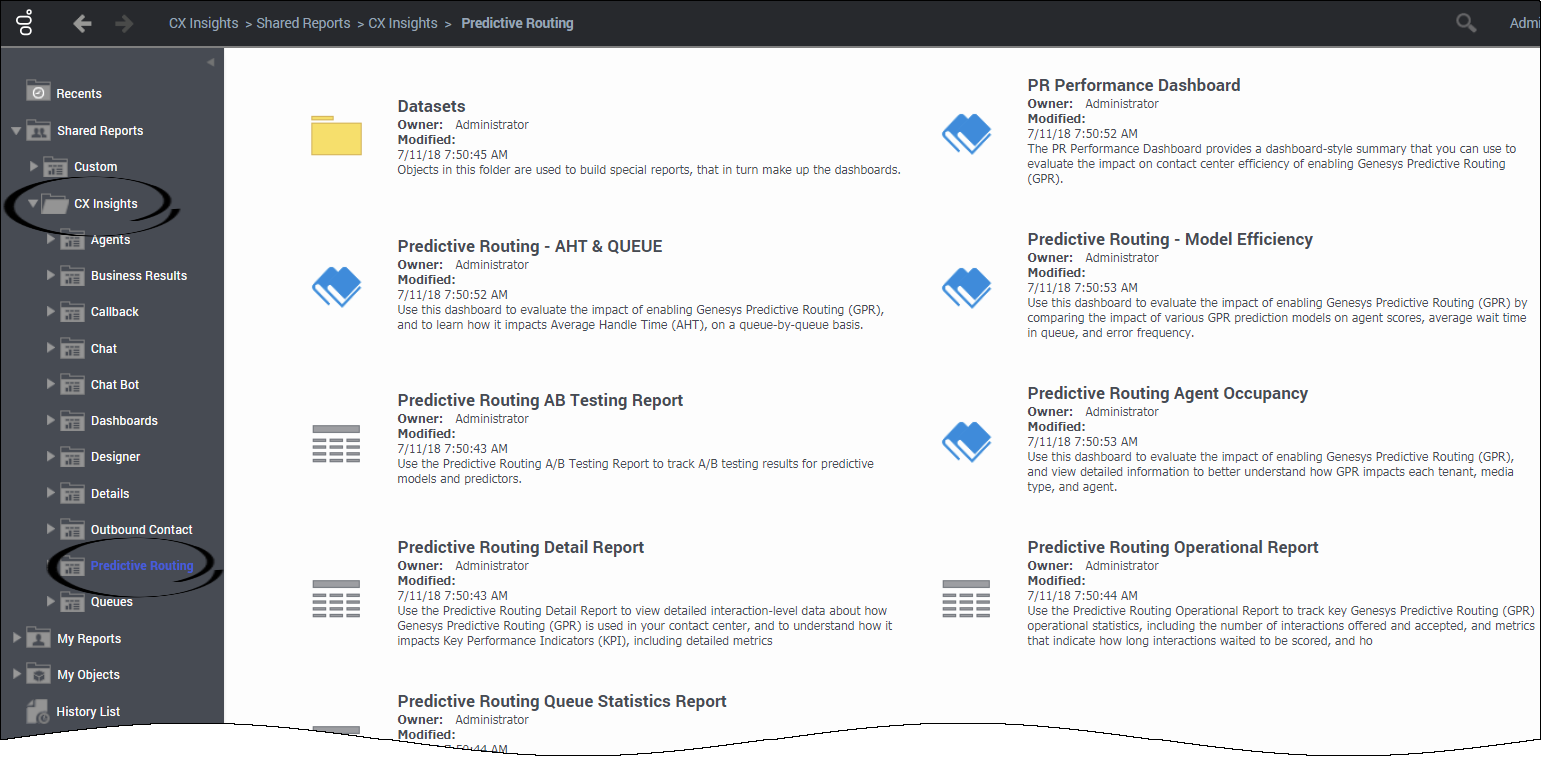 The following reports and dashboards are available in the CX Insights > Predictive Routing folder:
Related topics
Comments or questions about this documentation?
Contact us
for support!