From Genesys Documentation
Use the Automated Message block to create and send an email to a customer.
Using this block
You can use the Automated Message block to create and send an email to a customer. For example, when a customer sends an email to your contact center, you could use this block to send the customer a confirmation message that their email was received.
A few things to note:
This block can only be used in a Digital type application to send an email message.
The application must be associated with a mail box or an Open Media endpoint.
Before you can select a message to use with this block, you must associate a Digital Resources collection with this application in the Application Settings.
Message tab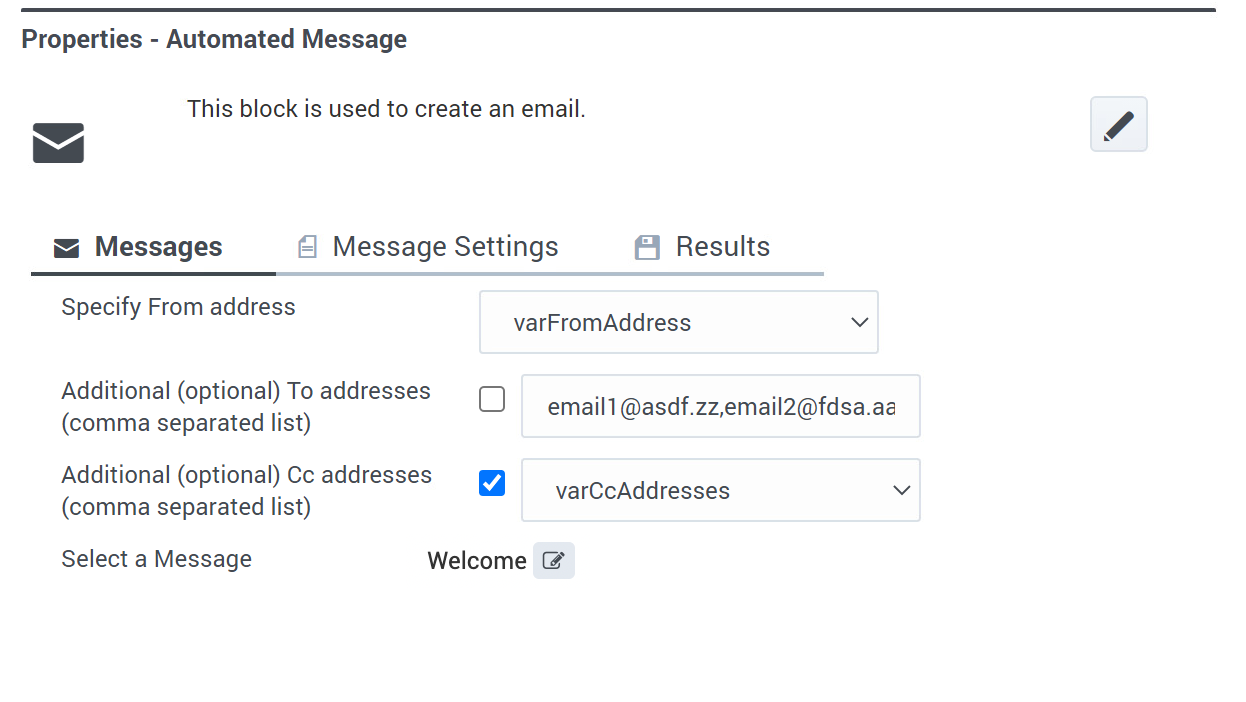 Specify From Address
Select the variable that contains the email address to be displayed as the From address.
Additional To and Cc Addresses
This setting is optional. You can choose to specify any additional To and Cc recipient email addresses, using variables or comma-separated lists.
Select a Message
Use the picker to browse the Digital Resources collection that is associated with this application and select the standard message you want to use.
Important
Custom messages are not supported. You must select one of the standard response messages from the
Digital Resources
collection.
Message Settings tab
Results tab
Comments or questions about this documentation?
Contact us
for support!