From Genesys Documentation
This block enables Designer to send an email that an agent created in advance.
Using this block
The Send Email block is used in Digital type applications to send an email to a customer.
A few things to note:
This block only sends an email that was created by an agent in advance. You cannot use this block to compose a message or specify recipients. (For creating and sending new emails to customers, see the Automated Message block.)
You can specify an optional From address, if you want the email to display a different From address than the one used in the agent's email.
When Designer processes this block, a new application session is created to process and send the email. If the queue holding the agent's email is associated with a Designer application, the email is sent when that Designer application runs.
Message tab settings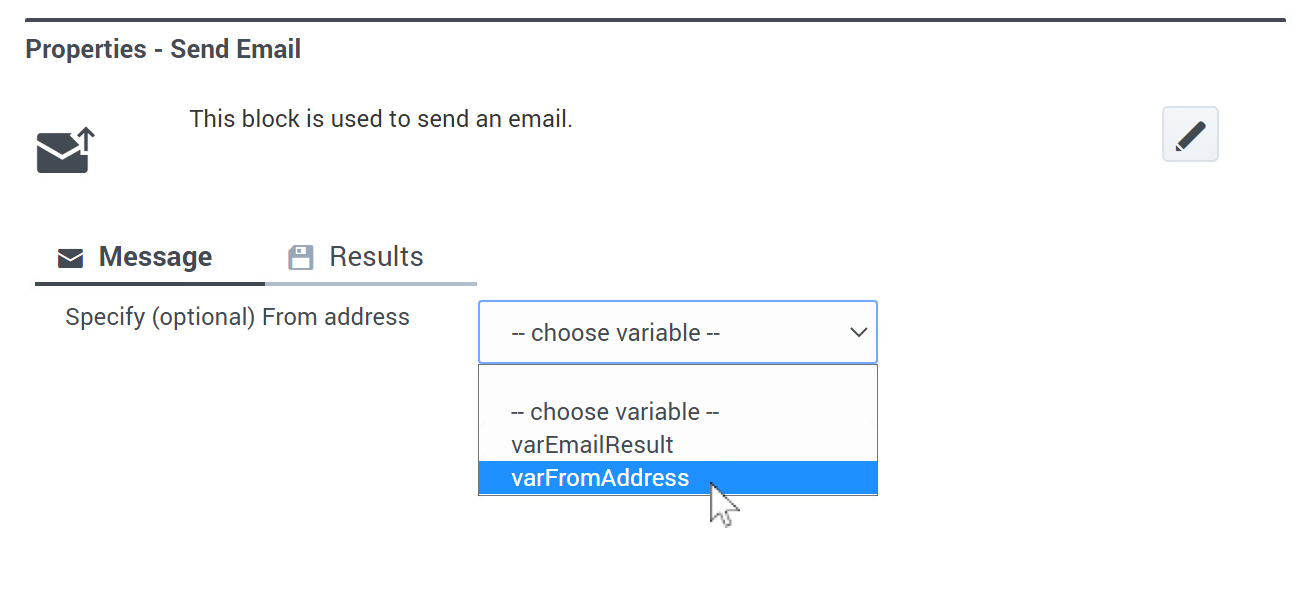 This setting is optional. If you want to display a different From address that the one used in the agent's email, use this setting to select the variable containing the From address to be used.
Results tab settings
Comments or questions about this documentation?
Contact us
for support!