From Genesys Documentation
The Send SMS block lets you send an SMS (Short Message Service) message to a customer. To use this block, your site must be enabled for Digital Channels. For more information, contact your Genesys representative.
SMS tab
Use the settings on this tab to specify the variables that hold the values for the customer's phone number (i.e. ANI) and the call display number, or caller ID (i.e. DNIS).
Click Add Message to specify the SMS to be sent to the customer (or the variable that contains the message).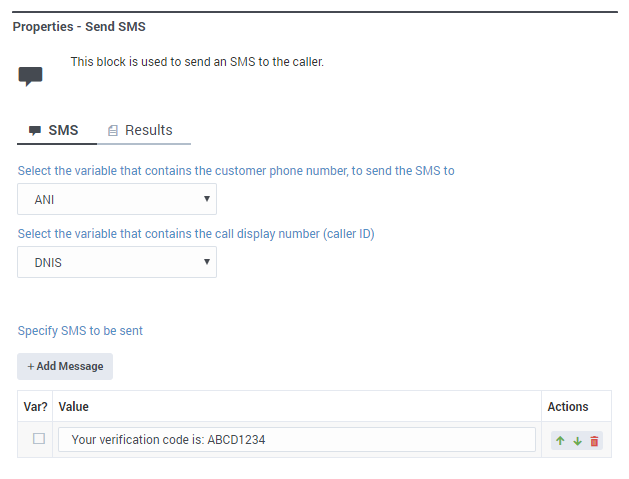 Results tab
Comments or questions about this documentation?
Contact us
for support!