Book Scheduled Callback V2
From Genesys Documentation
This block can be used to book a scheduled callback.
Important
You must use this block in connection with the callback feature. See the Callback V2 block page for more information.
Use this block to book a scheduled callback.
Inputs tab
Select the input Type and Value for the following parameters (this step is mandatory):
Virtual Queue
Phone Number
Desired Time Slot (this must be in ISO-8601 format, i.e. YYYY-MM-DD)
Target Skill Expression
Example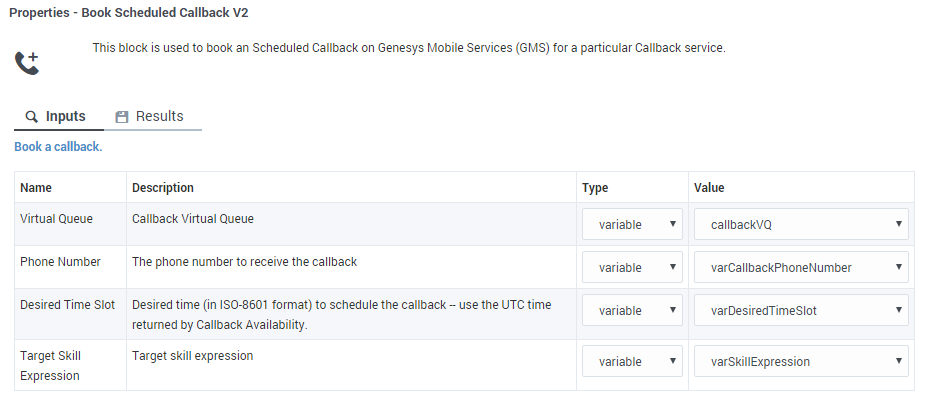 Results tab
Comments or questions about this documentation?
Contact us
for support!