From Genesys Documentation
Learn about the key features in CX Contact Analytics and how to design your own dashboards.
CX Contact (CXC) Analytics is a powerful tool that enables you to obtain an extensive and detailed understanding about CX Contact processes. With a series of different dashboards, CX Contact Analytics offers a variety of visualizations and in-depth reporting panels that highlight specific aspects of Jobs, Calls, SMS/Emails, Campaigns and so on.
Key Features
Almost Real-Time Reporting - As soon as an event occurs, CXC Analytics can start to use the resulting data to build reports.
Custom Time Period - Data extraction that enables you to view how processes are performing over time.
Advanced Filtering Options - Enables you to pinpoint specific data.
Design your Dashboard
Use the following options in the Analytics tab to create custom dashboard views.

Click the Analytics menu to open the Analytics page. The following image depicts a typical Analytics page.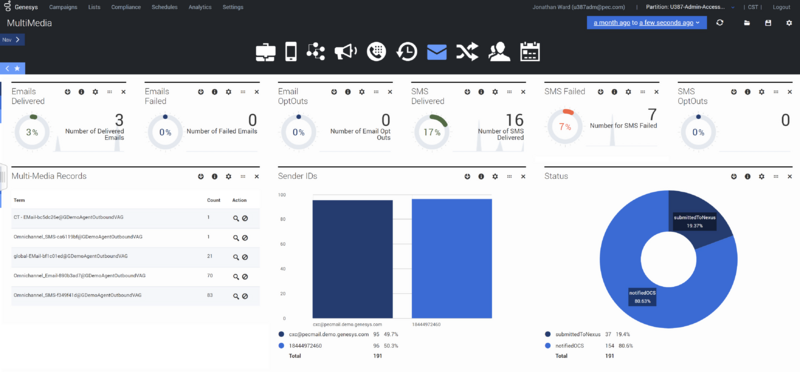 Related Topics
Comments or questions about this documentation?
Contact us
for support!