Genesys Predictive Engagement Chat Interaction
From Genesys Documentation
Genesys Predictive Engagement displays a graphic representation of a contact's website journey, providing information and insight for sales and service agents.
Important
Some Agent Workspace features are available only for Genesys Multicloud CX users.
Genesys Predictive Engagement might look different in your environment.
If you are set up to use Genesys Predictive Engagement you can access the Journey tab on the right side of the Chat interaction window.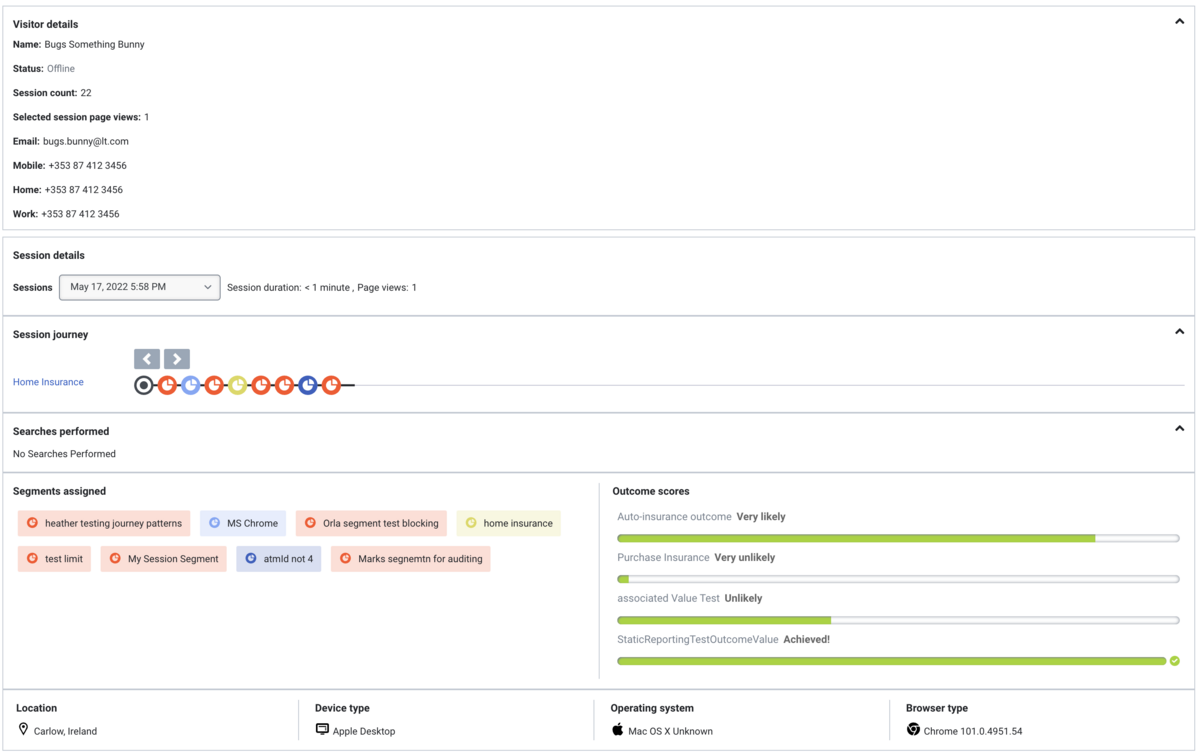 The Journey tab is displayed after a contact has been proactively offered a chat based on their web activity. Genesys Predictive Engagement might have identified the contact as a potentially valuable customer or one who has become stuck somewhere on the website. This is determined by how your organization set up Genesys Predictive Engagement.
Use the Journey tab to view the details of a contact's visit to your company website before and after they initiated a web chat interaction.
The Genesys Predictive Engagement Agent's Guide contains all the information that you, as an agent, need to understand and use the contents of the Journey tab.
For information about how to handle a chat interaction, go here.
What next?
Top 5 topics
Comments or questions about this documentation?
Contact us
for support!