What is the Workflow Designer?
From Genesys Documentation
The Workflow Designer allows you to customize Workflows through a graphic interface.
Important
This section and all information related to the
Workflow Designer
only apply to Microsoft Dynamics 365 with
Channel Integration Framework (CIF) version 1.0
.
The Workflow Designer is a solution created to customize Workflows within the Gplus Adapter for Microsoft Dynamics 365.
To customize Workflows in the current model, you must work on the scripts and modify the Workflow to match the final user's needs. Once you have created this script, you must save it in Dynamics within a specific JavaScript package and then publish it. After the publication, you can check if the Workflow works correctly. To do that, you must have at your disposal both a Genesys Multicloud CX environment and the Adapter, perform the related actions and see what happens when the Workflow is supposed to take place.
The Workflow Designer makes this process easy and quick thanks to its graphical interface.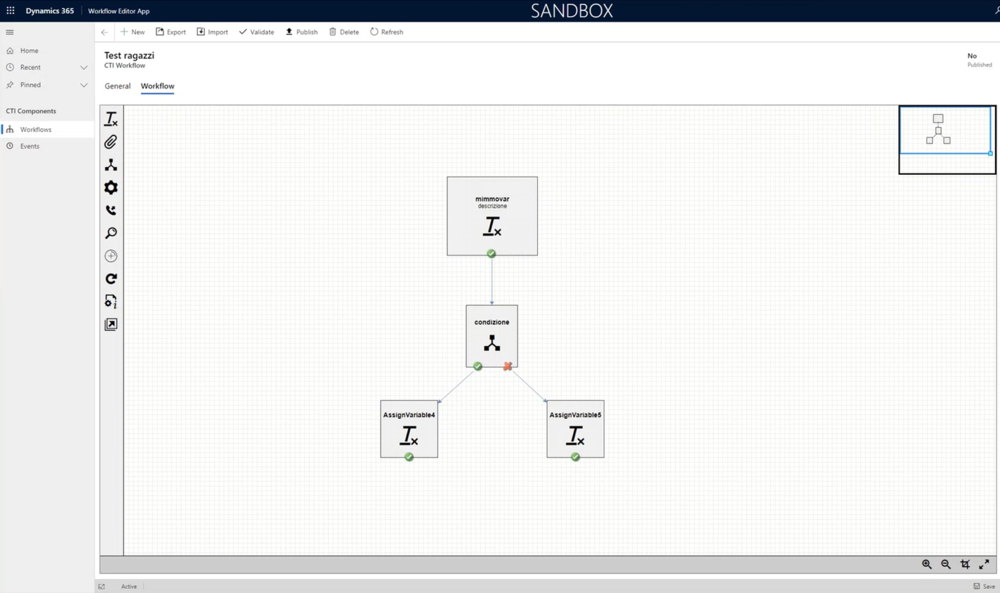 Moreover, users do not need to be developers to create Workflows and test them. For further information on Workflow testing, check The Workflow Debugger.
Important
The
current model
of Workflow creation does not exclude the
Workflow Designer
and vice versa: these two procedures can operate simultaneously
without conflicting
, offering customers increased flexibility. It means that some Workflows can be developed working on JavaScript with the current model, while others can be created with the Workflow Designer.
See How to use the Workflow Designer to learn about its functioning.