From Genesys Documentation
Learn the layout and controls of Workload Manager's universal work item queue on the Universal Queue tab.
Universal Queue display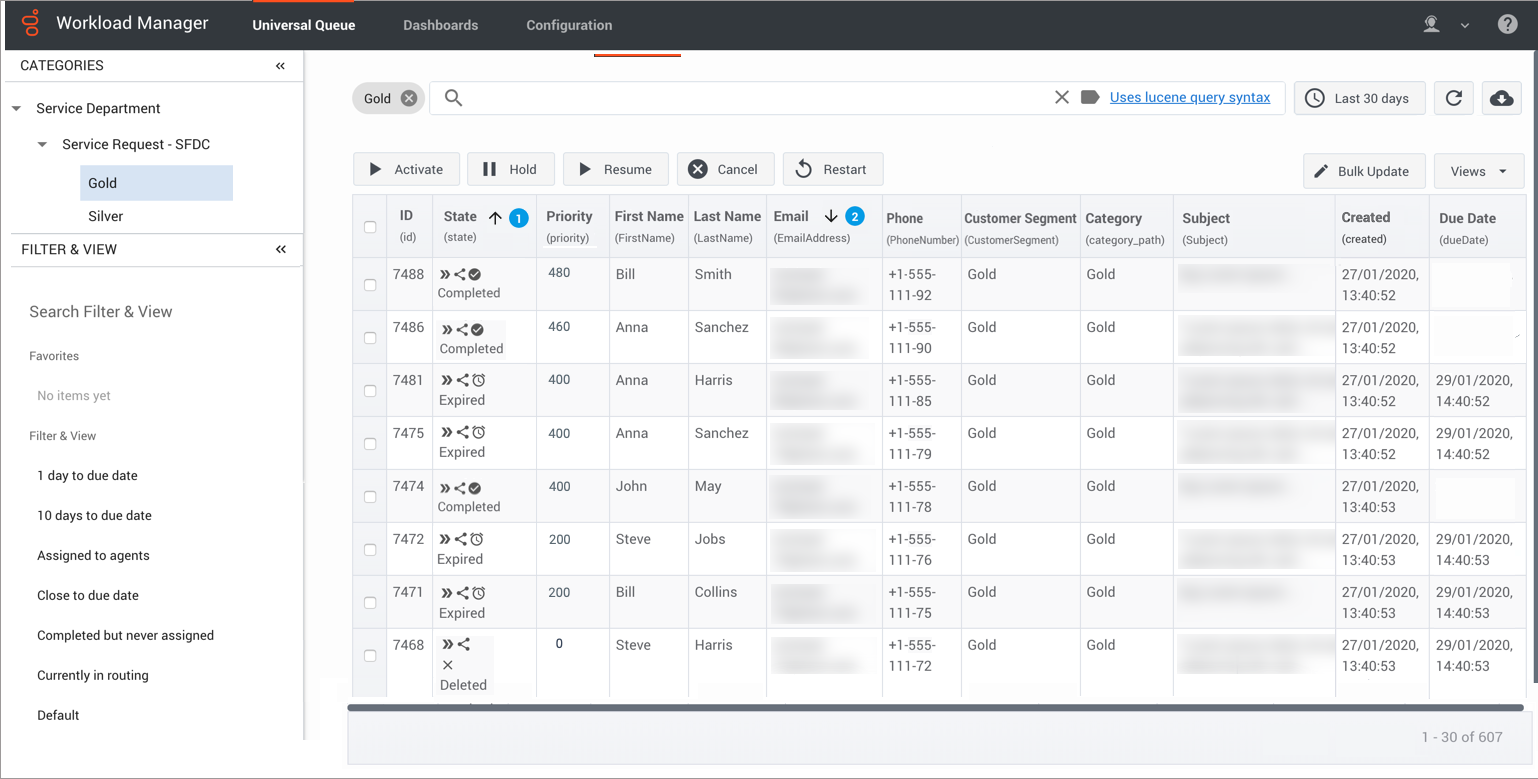 Important
You can only view and/or use features and functions in Workload Manager if you have the appropriate
roles and privileges
assigned to you. On-screen features that are grayed out are not available. Contact your administrator to update your privileges.
Comments or questions about this documentation?
Contact us
for support!