From Genesys Documentation
Learn about GVP architecture.
Early Adopter Program
Genesys Engage cloud private edition is being released to pre-approved customers as part of the Early Adopter Program. Please note that the documentation and the product are subject to change. For more details about the program, please contact your Genesys representative.
Genesys Voice Platform (GVP) comprises five services:
GVP Configuration Server
Service Discovery
Reporting Server
Resource Manager
Media Control Platform
The diagrams in this topic illustrate the architecture of Genesys Voice Platform and the individual Pods.
For more information on the Genesys Engage cloud private edition architecture, refer to the Architecture topic in the Setting up Genesys Engage cloud private edition document.
The following diagram shows the GVP architecture: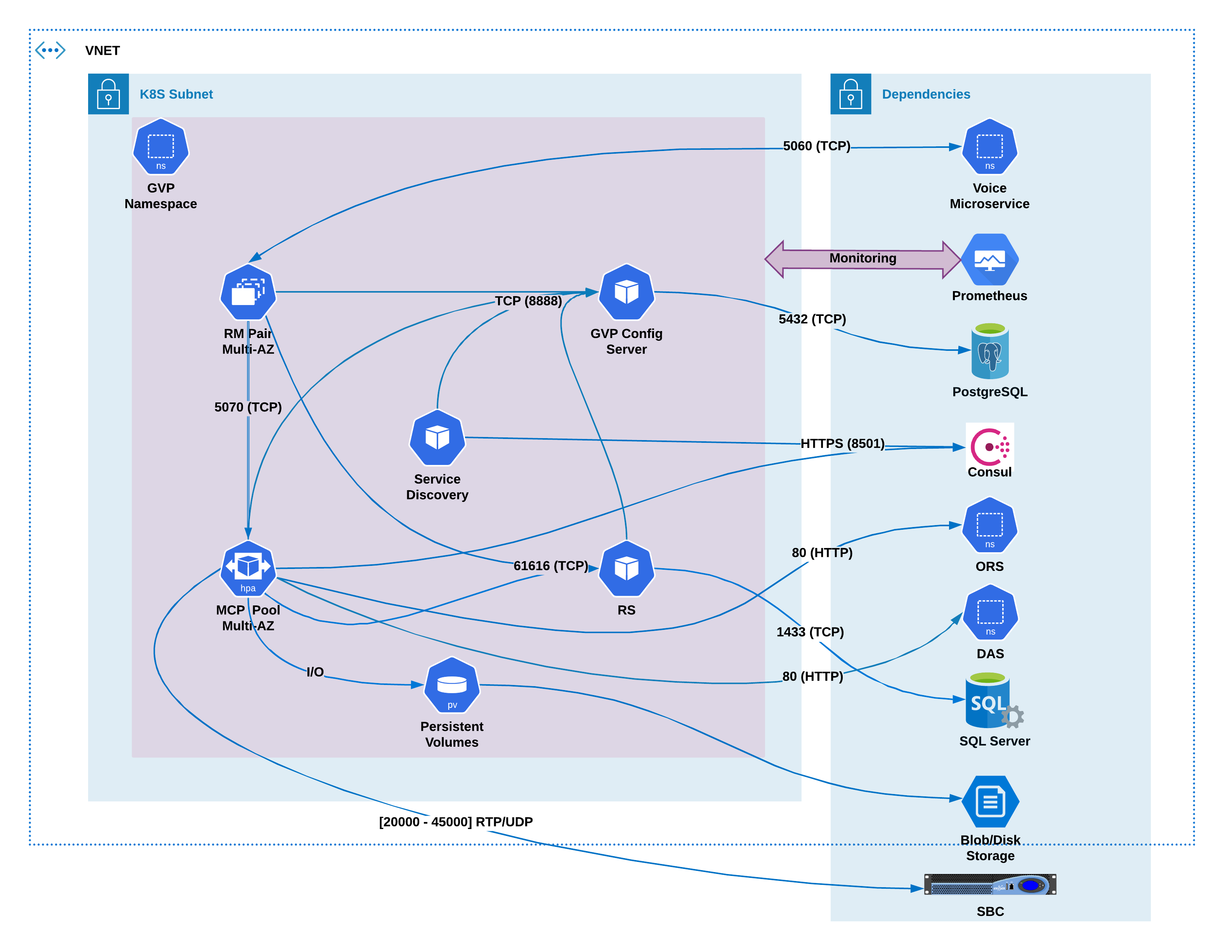 GVP Configuration Server Pod:
Service Discovery POD:
Reporting Server Pod:
Resource Manager Pod:
MCP Pod: