From Genesys Documentation
Learn about the Tenant Service architecture.
For information about the overall Genesys Multicloud CX Private Edition architecture, see Architecture.
For examples of high-level architecture that include all of the Voice Microservices, see Voice Microservices architecture.
The following diagram shows an example of the high-level architecture specific to the Tenant Service.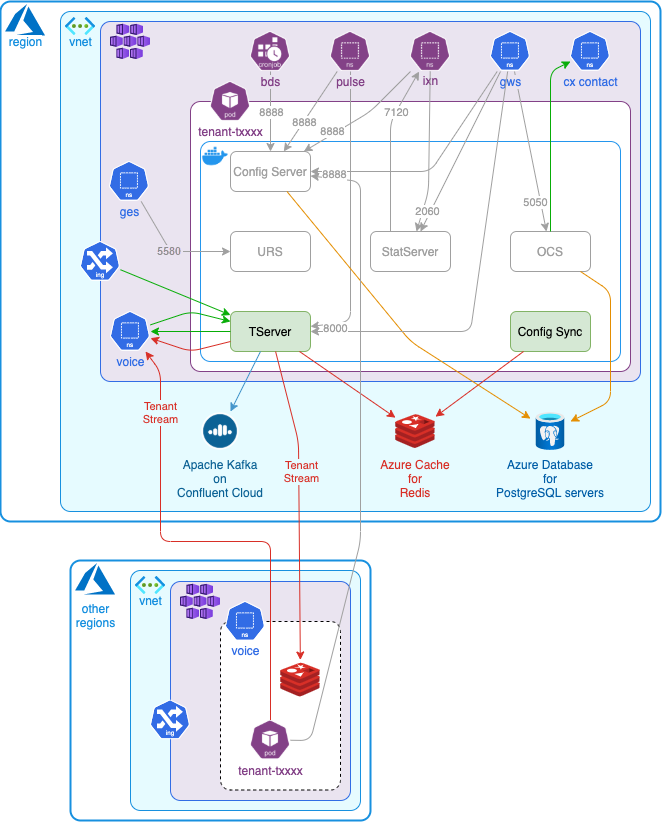 Comments or questions about this documentation?
Contact us
for support!