Real-time Reporting with Genesys Pulse
From Genesys Documentation
Genesys Pulse is a widget-based performance dashboard solution for monitoring contact center resources in real time.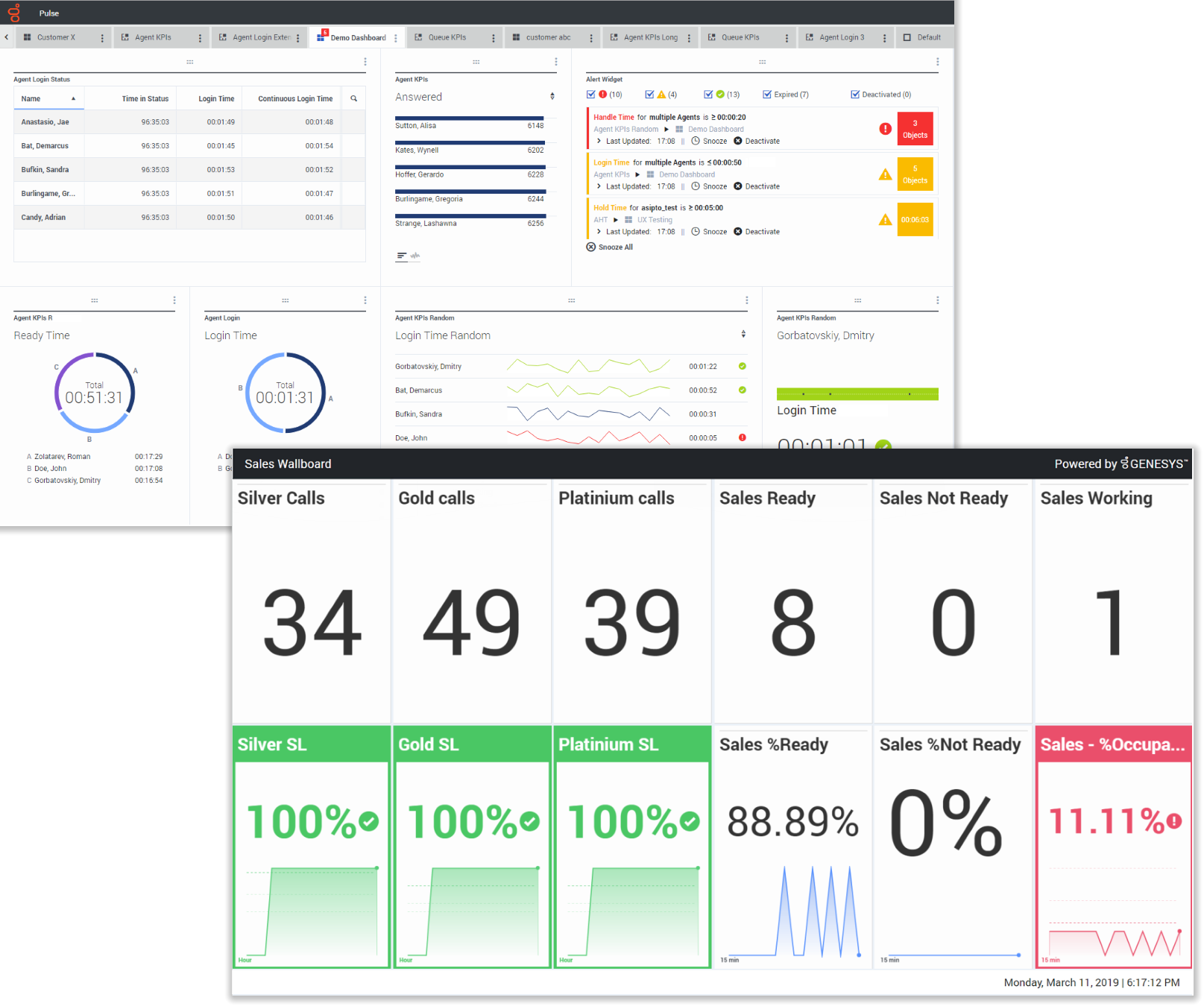 You can:
Ready? Get started.
Looking for answers to specific questions? Try these topics:
Tip
For proper viewing of Genesys Pulse in your browser, please use supported browsers and make sure your monitor resolution is not less than 1024x768.
Genesys Pulse supports the two latest releases of Google Chrome, Apple Safari, Microsoft Edge, and the latest release of Firefox ESR.
Comments or questions about this documentation?
Contact us
for support!