From Genesys Documentation
Learn how to get started as an agent in Genesys Multicloud CX.
What is the role of an agent?
An agent is the front line of the contact center. They communicate with customers and fellow team members through various channels, such as voice calls, chat, and email. As an agent, you can handle specific channels, consult with team members, and assist customers by providing standard responses to their questions.
Ready? See How do I get started? to learn how to open your desktop and work schedule applications.
Looking for answers to specific questions? Try these topics:
How do I get started?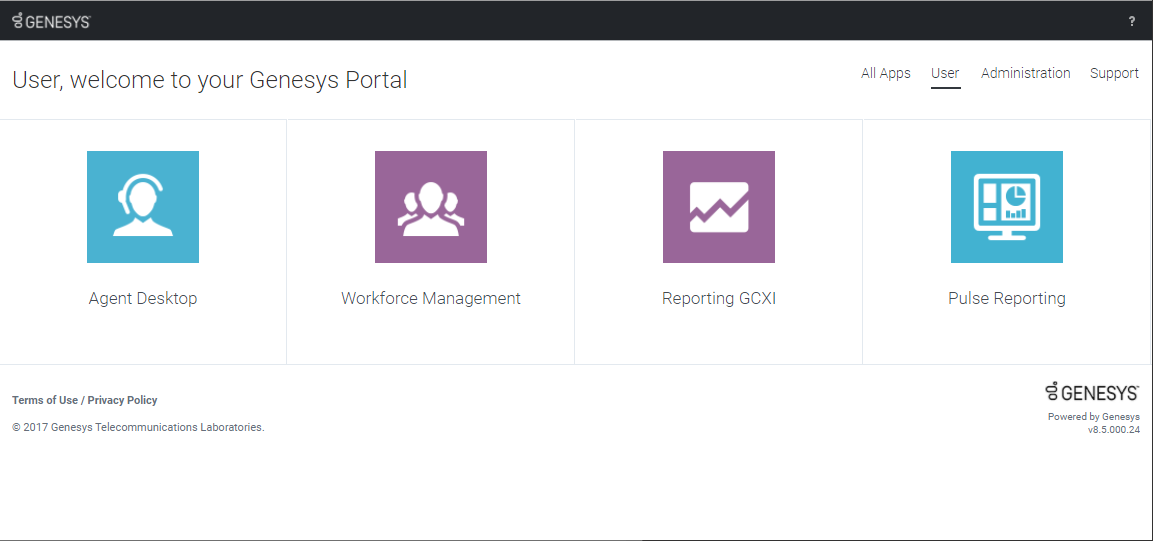 Use your browser to access the Genesys Portal landing page (your administrator or supervisor can provide the link).
You can find all of your company's Genesys applications in the All Apps tab. Apps for agents and supervisors, such as Agent Workspace, Workforce Management, and Reporting, appear under Users.
View
Documentation
and
eLearning
from the Help (

) menu, located in the upper right corner of Genesys Portal.
Comments or questions about this documentation?
Contact us
for support!