From Genesys Documentation
Learn how to create multiple versions of your bot
The Versions screen allows you to view and switch between various published versions of your bot.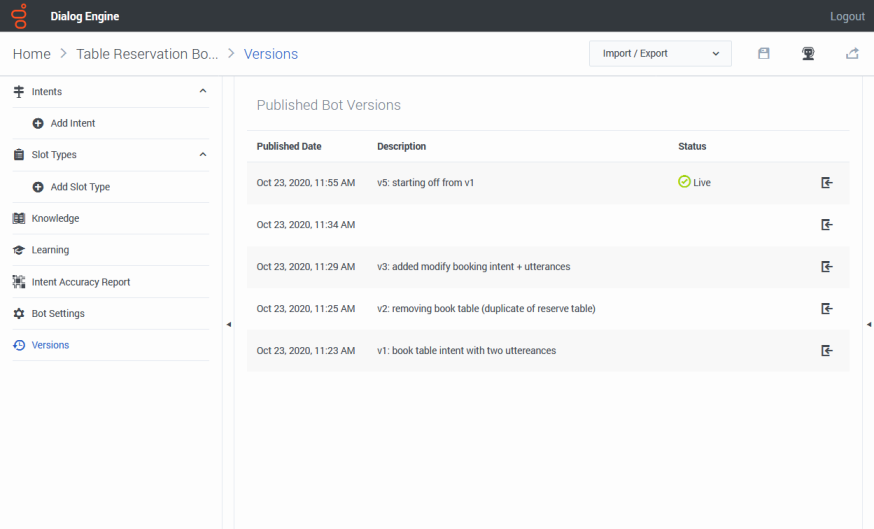 The Published Bot Versions table displays all versions of the current bot with a published date and description (if available). The status of the bot is also displayed. The Live status indicates that the version is live for your customers.
When a bot is published, you can provide an optional description for the version being published.
Load a previous version of a bot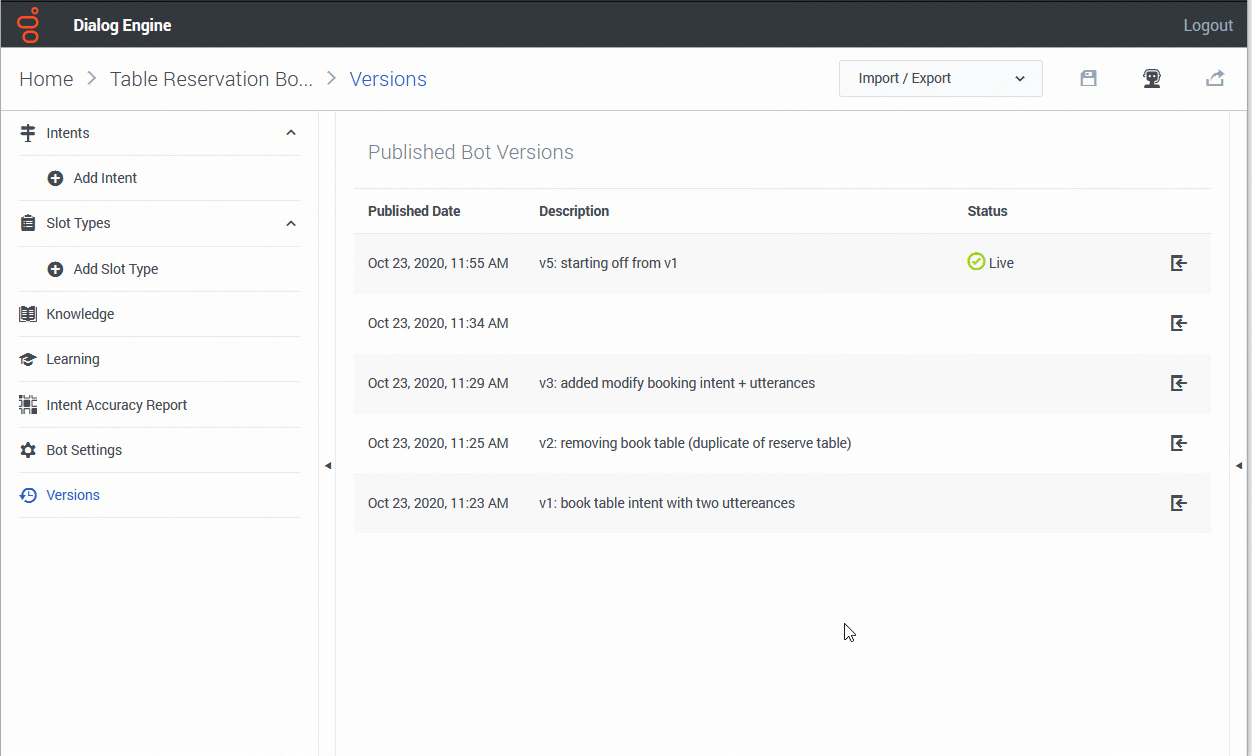 To load a previous version of a bot, click the Load Bot Version button.
Important
Remember that any unsaved changes to the bot will be lost.
Loading a previous version will create a copy of the version into the workbench. You can view and update this copy and when you publish the bot, a new version is created with the updates you made after importing.
Comments or questions about this documentation?
Contact us
for support!