How to install the Gplus Adapter
From Genesys Documentation
This section describes how to install and configure the Gplus Adapter for ServiceNow.
We assume that:
- ServiceNow has been configured with the OpenFrame plugin.
- You own a ServiceNow login with administrator privileges.
Deploy the Adapter Web Resources in ServiceNow
This procedure explains how to deploy the Adapter configuration in ServiceNow. The package includes the following solution to be imported:
The file implements the:
Adapter core module
Out-of-the-box use case scenario.
To proceed with the installation, follow these steps:
Log into ServiceNow with administrator rights and choose Elevate Roles in the user dropdown menu.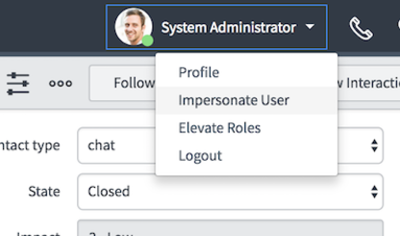 Important
This permission is temporary and should merely be applied for installation purposes as explained in the popup message shown underneath.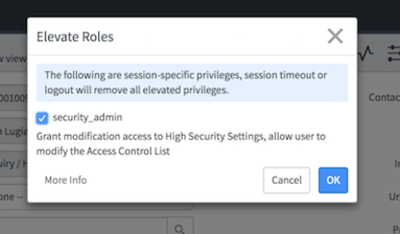 Click OK to complete the procedure.
Enable OpenFrame menu in ServiceNow
To enable the OpenFrame plugin, follow these steps:
After these steps, the OpenFrame menu will be enabled in your system.
If you are interested in setting up the Adapter, see How to configure the Gplus Adapter.
Relevant links