WE03 - Titles and Canonical Info
From Genesys Documentation
Important
This information is shared by
WE03
use cases
across all offerings
.
Administration Dashboard
Go back to admin dashboard to create and manage platform-specific use cases in the system:
Titles and Taxonomy
| Main Title | Subtitle | Taxonomy | Product Category | Draft | Published | Edit |
| --- | --- | --- | --- | --- | --- | --- |
| Employee Performance | Agent Skills development, Performance management and Gamification | Employee Engagement | Workforce Engagement | No draft | | |
Canonical Information
Platform Challenge and Solution
Platform Challenge: Contact centers undergo constant employee turnover, which makes it difficult to keep employees up-to-date on company policies, procedures, and new products and services. Contact centers need a solution to quickly onboard and train new employees.
Leaders have to identify high and low performance against defined KPIs to reward high performers and provide coaching and mentoring to employees who need it most. A tailored, appropriate, and precise development plan is vital.
But often, gauging performance is a challenge because KPI metrics are spread across multiple systems. Contact centers need a solution that brings this data together to provide a holistic scorecard to ensure an accurate and comprehensive view of performance.
Motivating and engaging employees to perform well can also prove challenging. Often, employees must navigate different systems or locations to complete tasks or understand their performance expectations. Having a centralized, at-a-glance view of tasks and clear, up-to-date information on their performance helps alleviate employee pains of working in a contact center and improve contact center KPIs like employee turnover, engagement, and productivity.
Platform Solution: Genesys Cloud CX provides a best-in-class workforce engagement suite for managing the end-to-end employee performance and development journey.
The solution enables effortless delivery of training, informational content, or assessments to employees to help employees onboard, learn, and stay up-to-date on vital information within your organization. These modules can be delivered automatically based on rules or manually assigned, allowing managers to build customized learning and development journeys for employees.
Genesys Cloud CX gives employees a single, holistic view of the information needed to perform their role successfully. Performance metrics from across the contact center are consolidated into a unified, gamified scorecard that can be viewed by employees and managers to understand performance across defined objectives. Employees can see where improvements are needed and compare performance amongst their peers for increased motivation, peer-to-peer learning, and improved performance.
Managers can quickly identify performance gaps and easily bring together interactions, evaluations and supporting documents to set up and conduct coaching sessions to improve KPIs.
Genesys Cloud CX lets you deploy powerful workforce engagement capabilities for onboarding, learning, coaching, performance management and gamification from a single platform. The solution makes the lives of your employees better by minimizing traditional, tedious manual processes and promoting a more collaborative working environment.
Platform Benefits
The following benefits are based on benchmark information captured from Genesys customers and may vary based on industry or lines of business:
| Canonical Benefit | Explanation |
| --- | --- |
| Improved Agent Competency | Access to intuitive, real-time gamified performance dashboards empowers agents to understand their performance and focus on self-development and improve their compentence. |
| Improved Insights and Visibility | Providing a structured measurement and deep insights into agent development at each stage of the learning journey helps address any knowledge gaps diligently. |
| Reduced Employee Attrition | Clearly defined recognition and rewards system integrated with personalized skill development tools motivates agents to reach their goals and grow within the organization. |
High Level Flow
High Level Flow Steps
Performance and gamification objectives are defined by the Performance Manager and shared across the team.
Learning modules and assessments to onboard new agents or train on specific skills can be built and subsequently assigned and incorporated into Employee development plans.
Employees can view summarized and real-time information about their performance, as well as access their day's schedule, upcoming coaching appointments, and assigned learning from Agent Activity,
Performance metrics are monitored in scorecards and leaderboards to identify and reward top performers.
Depending on performance summary, coaching appointments and additional learning modules can be assigned.
Data Sheet Image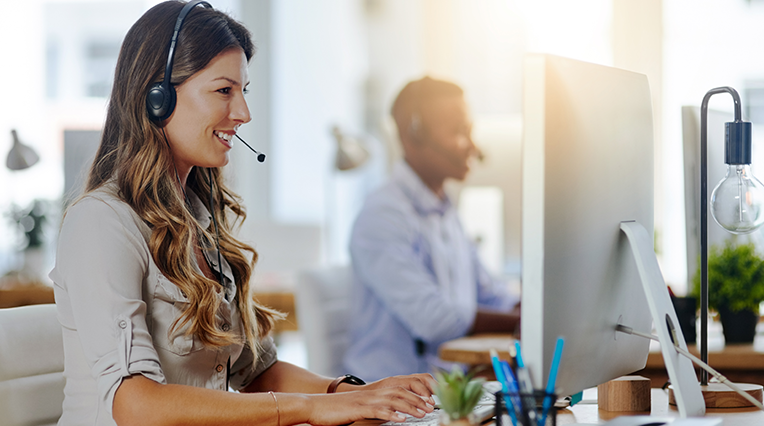 Canonical Sales Content
Personas
Contact Center Supervisor / Manager
Head of Contact Center(s)
Head of Customer Experience
Qualifying Questions
Are your Agents Demotivated?
Are there significant learning gaps faced by Agents?
Is scheduling a Coaching in organization a tedious task?
Are your agents feeling that there performance Appraisal is not justifiable?
Are managers in your organization unable to provide continuous performance improvement to agents?
Pain Points (Business Context)
Operational performance data is spread across multiple systems (e.g. quality assurance, learning management, human resources, call routing and workload management systems).
Lack of single source of truth complicated the process of understanding and evaluating performance.
Consolidated performance data is not presented to employees or their managers to facilitate coaching or to plan for training and development of Individuals.
Inability to report on performance data of senior executives and stakeholders.
Inconsistent customer experience.
Tedious, standalone and high cost systems for facilitating Learning & Development of agents.
Limited Visibility of employee development.
Non-Conformities and Risk Exposure as untrained or unskilled employees many be allow to handle customer interactions.
Desired State - How to Fix It
Employee skills and capability data are aligned with HR, L&D and Operations.
Employee have access to self-paced learning to improve their speed to competency.
Targeted, individualized training based on knowledge and skill gaps to reduce Learning & Development costs.
Clear visibility of the skill levels of all employees across the enterprise.
Reduces L&D costs by providing targeted learning.
Provide consistent customers experience by providing skilled and capable employees across channels.
Centralize reporting for training and coaching.
Centralized, holistic view of employee performance across the enterprise.
View individual employee performance to target coaching or development.
Motivate Agents through performance gamification.