From Genesys Documentation
Read this topic for other versions:
An utterance is what the user communicates to describe their intent.
What are utterances?
Utterances are phrases that a user would use to describe what they want to do. The bot tries to understand and identify the user's intent from these utterances.
A user might say: I need a room for tomorrow. or I want to book a room for tomorrow. Both of these utterances convey the same intention: book a room for tomorrow. Another utterance might be: Book me a suite for three nights starting tomorrow.
When creating sample utterances, try to create variations and also with a wide range of semantics for each intent. It's a good practice to create multiple variations of the same phrase. For example, create two utterances: book a room and reserve a room.
Add an utterance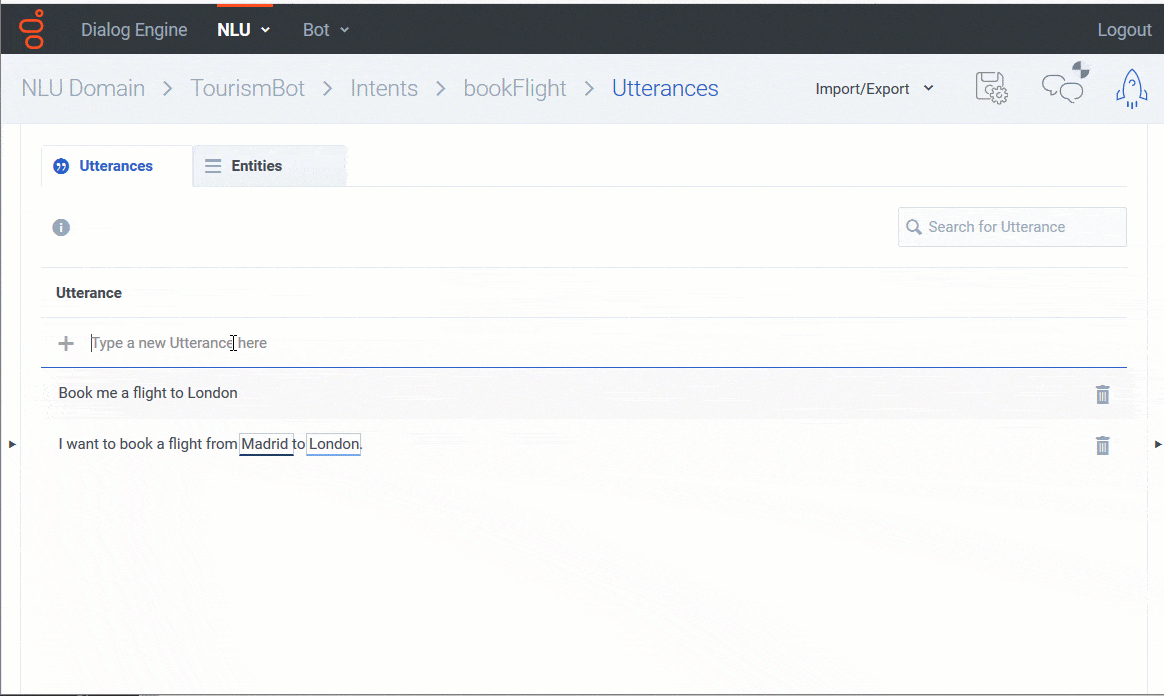 In the Utterances tab, type an utterance in the empty field, and press Enter.
Add more utterances to the intent, as needed.
Edit an utterance
Delete an utterance
Search utterances