From Genesys Documentation
Read this topic for other versions:
Training your bot is the most important part of your bot's performance.
Test your bot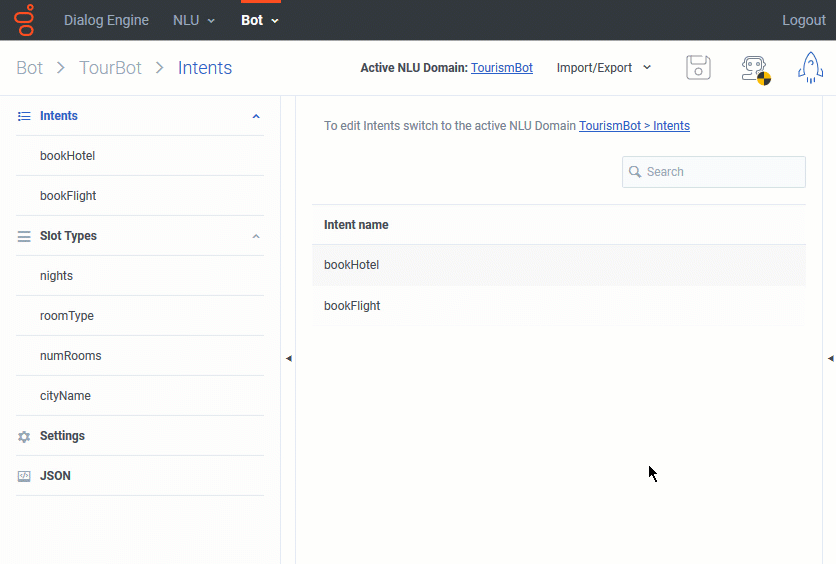 You can test your chat bot anytime by clicking the Test your Bot button.
Tip
Remember to save your dialog model always before testing.
View diagnostic information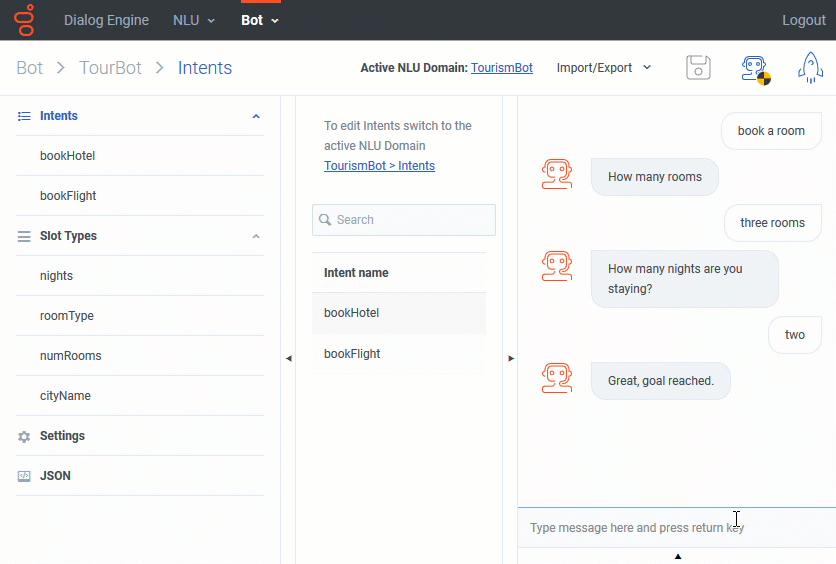 Click ▲ to display the detailed information about the chat testing dialog.
The Progress option indicates the items identified in the conversation like intent and slots. As the user conversation progresses, the intents and slots that are inferred are displayed till the confirmation goal is reached.
The Show Code option displays the same information as a JSON structure.
Click ▼ to close the detailed information dialog.