From Genesys Documentation
A domain is an area of knowledge that you're building a conversation for.
What are domains?
Domains are areas of expertise/knowledge in which your chat bot will operate. A domain specifies the intents, entities, and slots your bot must recognize. A domain can also include phrases and responses that your bot can give called as confirmations.

For example, if you are building a bot for an insurance company, you will probably create a bot that will handle questions related to insurance. Though you can technically build a bot that can encompass multiple domains like banking, travel, and insurance, we recommend that you create separate domains for each area of expertise.
Create a domain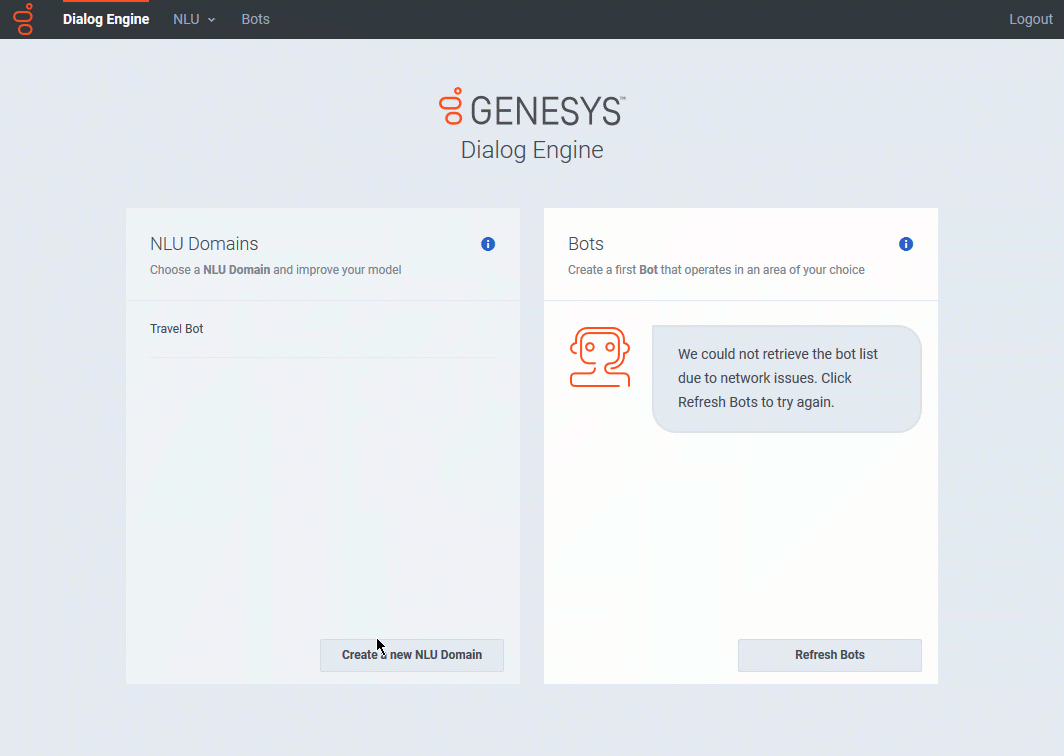 Click Create a new NLU Domain from the home page (the first page displayed after you log in).
Enter a name for the domain.
Click Save to create the domain. You can now start building your bot's dialog model.
Import or Export a domain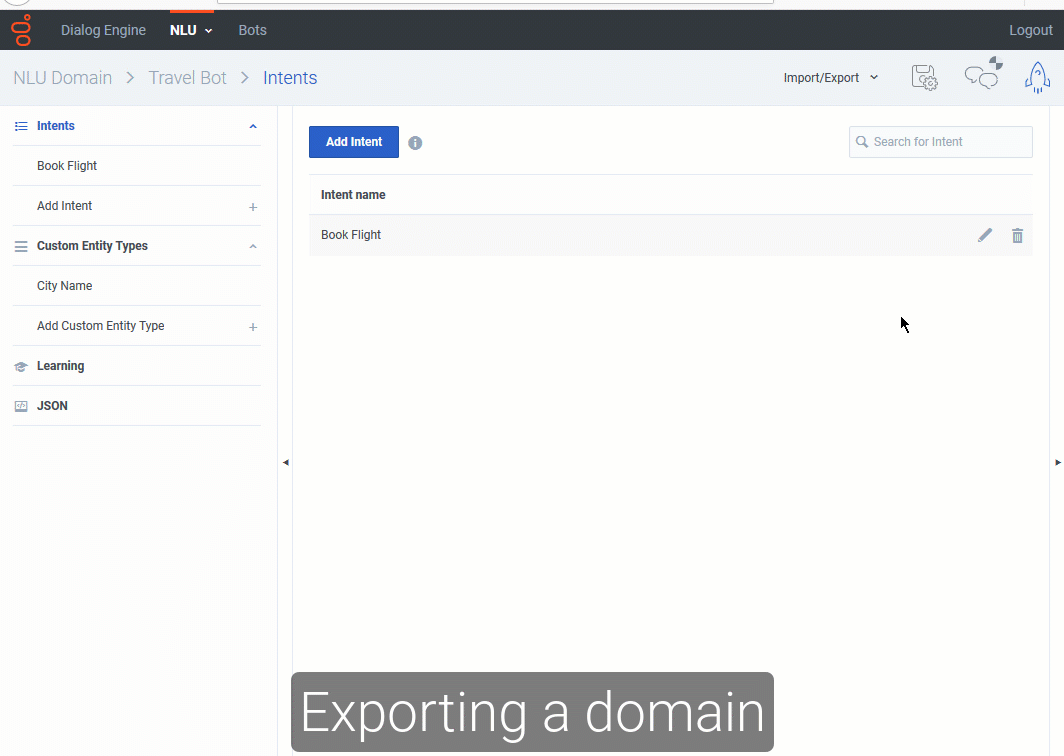 You can import an existing domain model (all intents, utterances, entities, and slots) into a new domain. You can also export the current domain model for reuse. The data is saved as JSON files.

To import a domain model,
Click Import under the Import/Export dropdown.
Select a domain model JSON file and click Open.
To export the current domain model,
Click Export under the Import/Export dropdown.
Save the JSON file to your computer. The file will be saved as DomainName.json.
Delete a domain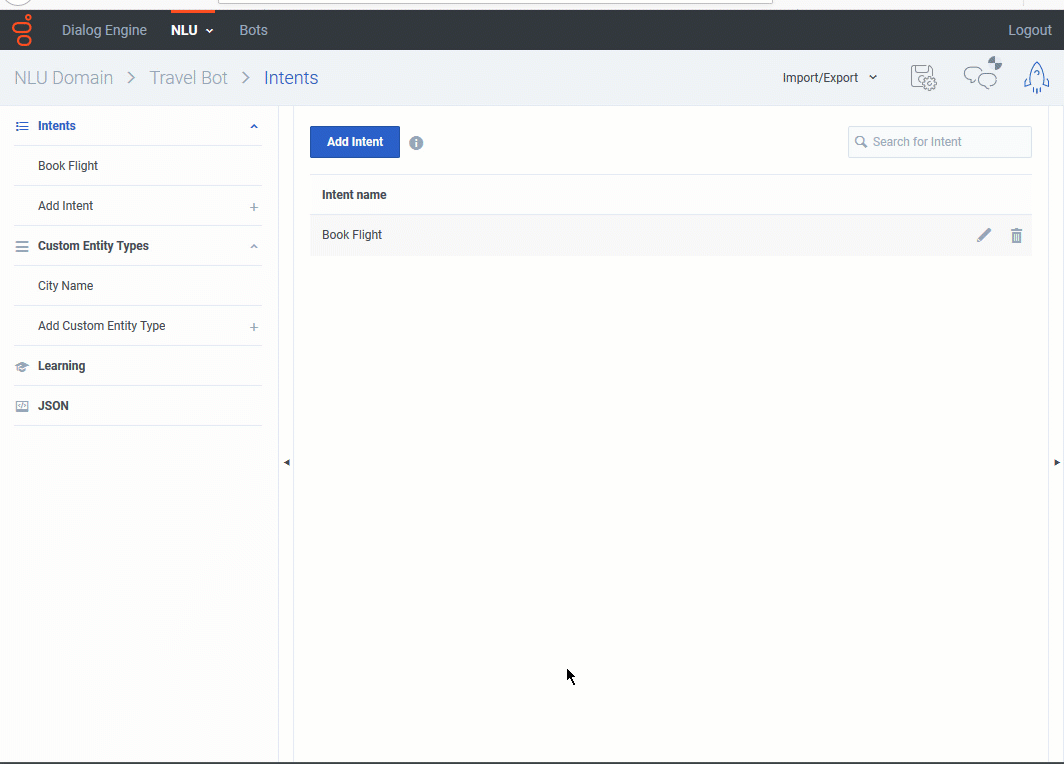 From the Domains page, click the Delete button next to a domain.
Warning
When a domain is deleted, all of its related components (intents, utterances, and entities) are deleted.
Publish a domain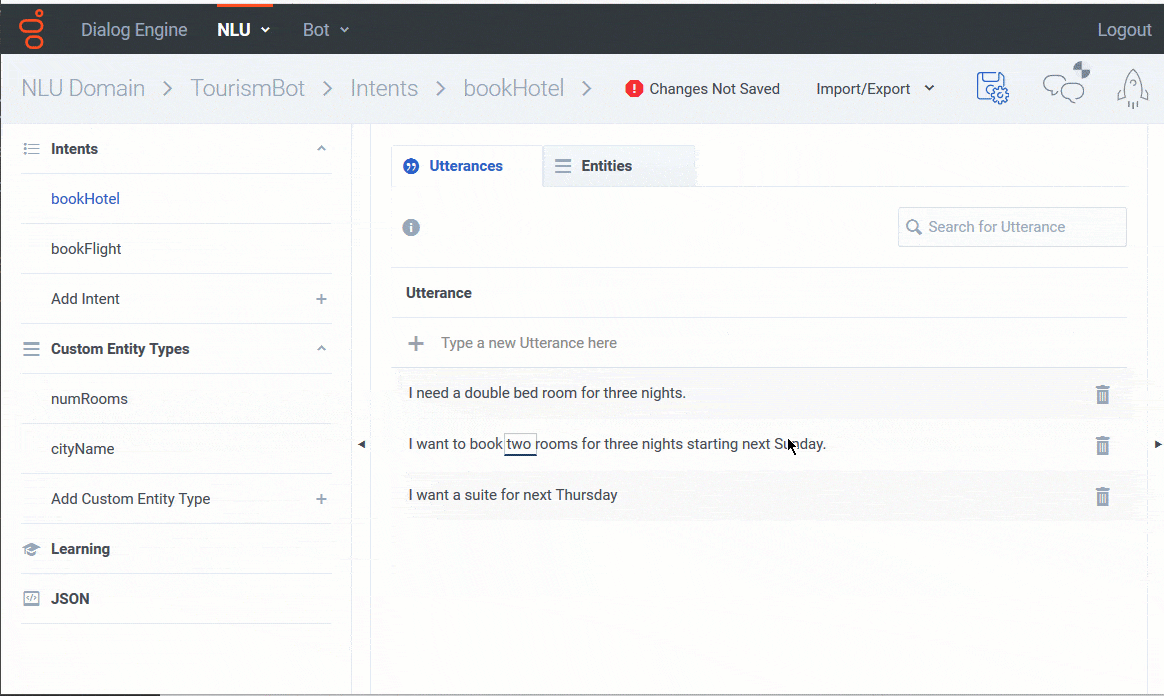 To update the domain model after adding intents and utterances, click Publish.