Architecture - Cross-region
From Genesys Documentation
Learn about No results - cross-region architecture.
Introduction
TBD
Architecture diagram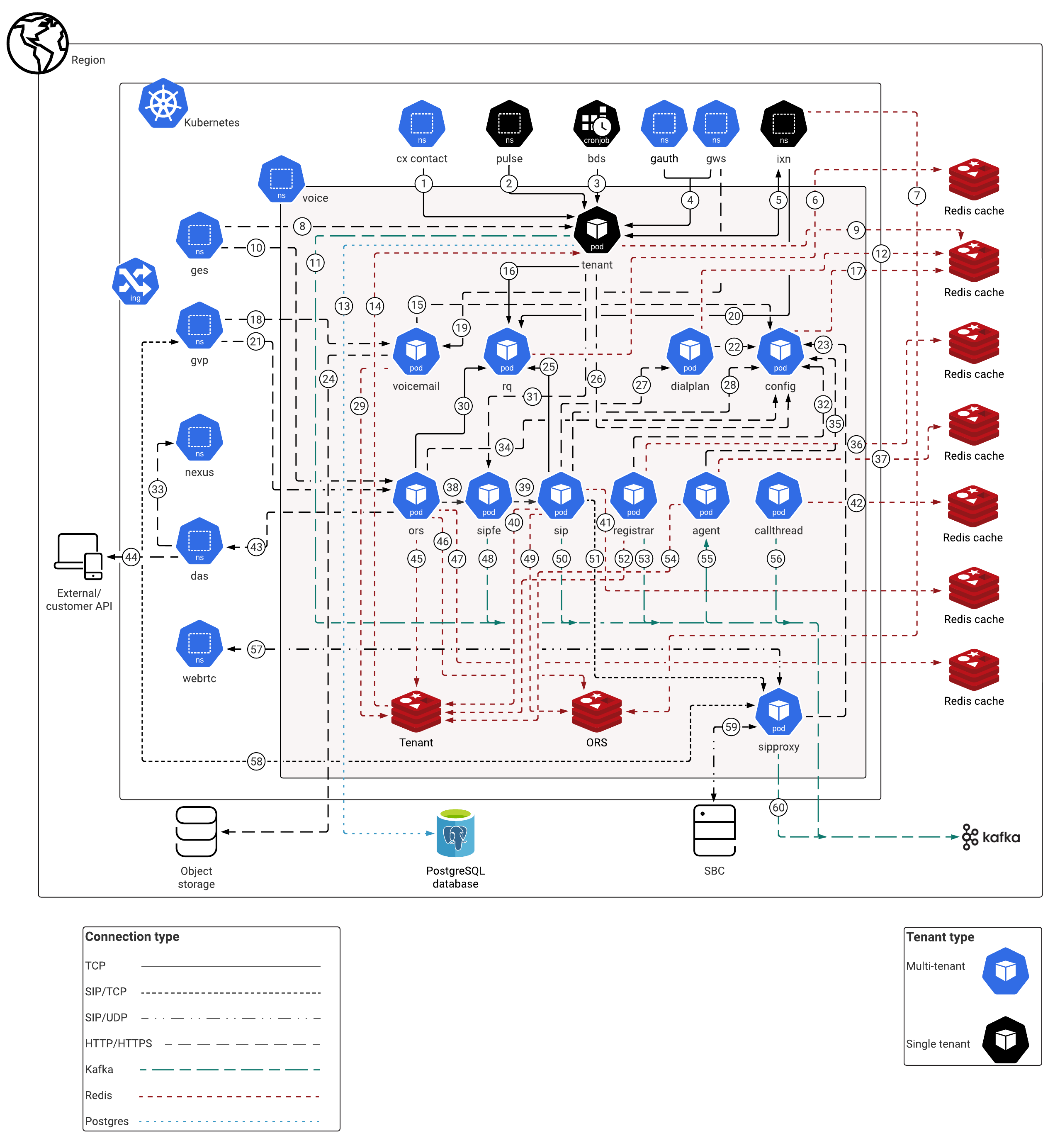 Connections table
Connection
Source
Destination
Protocol
Port
Classification
Data that travels on this connection
1
test other
CX Contact
HTTP
80
voice traffic
2
Genesys Pulse
Tenant Service
TCP
nnn
nnn
3
Billing Data Service
GWS Voice Service
TCP
8888
Billing Data Service collects usage data.
4
Genesys Web Services and Applications
Tenant Service
TCP
nnn
nnn
10
ORS
Genesys Engagement Service
HTTP
3050
The callback ORS session updates the state and storage of the callback record in GES.
24
ORS
Voice RQ Service
TCP
12000
ORS reads the following from Voice RQ Service streams:

TLib events and user data requests published by Voice SIP Cluster Service.
Interaction (IXN) events and user data requests published by IXN Service.
URS responses and events.



33
Voice SIP Cluster Service
FrontEnd Service
HTTP
11300
The Voice SIP Cluster service provides the Rest API to handle TLib requests from the Voice FrontEnd Service.