Genesys Predictive Engagement - Salesforce Lightning integration
From Genesys Documentation
Feature coming soon!Integrate Genesys Predictive Engagement in Salesforce Lightning so that agents can view customer journey data.
Configuration options
An administrator can configure Salesforce Lightning Experience to display the customer journey data to agents as a utility bar, embedded in a record details page, or as its own custom page.
For more information about the configuration options, see Customer journey in the Genesys Cloud CX embedded clients.
For more information about the customer journey data that agents see, see Customer journey.
Customer Journey utility bar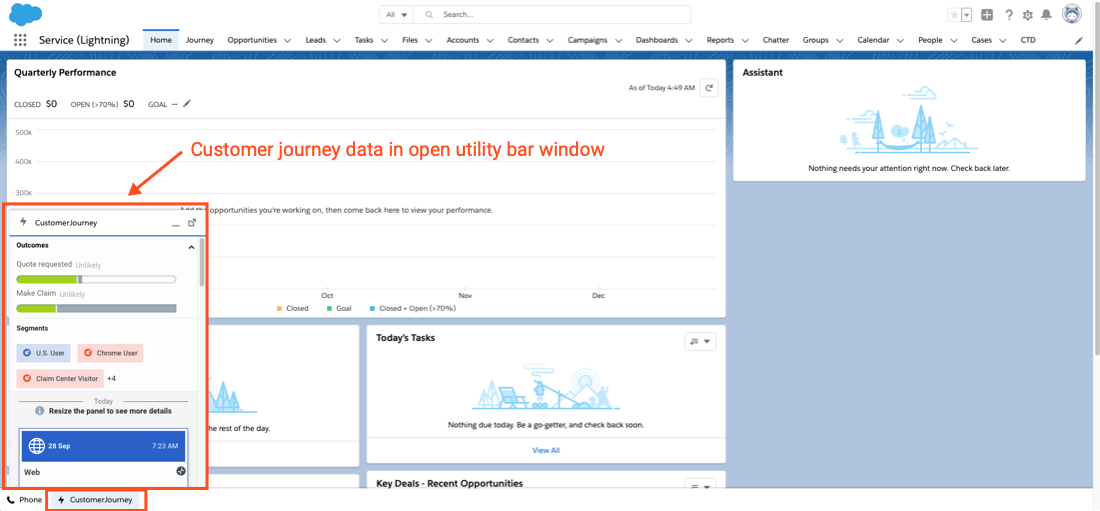 Record details page
Custom page