From Genesys Documentation
Feature coming soon!Learn about web messaging and how it works.
Overview
Web messaging provides web site visitors with an enhanced experience when they visit your website. Unlike web chat, which provides single-session chat capabilities, web messaging allows a visitor to converse with an agent through a messenger window and return later to pick up the conversation. For more information, see
About web messaging
in the Genesys Cloud Resource Center.
How it works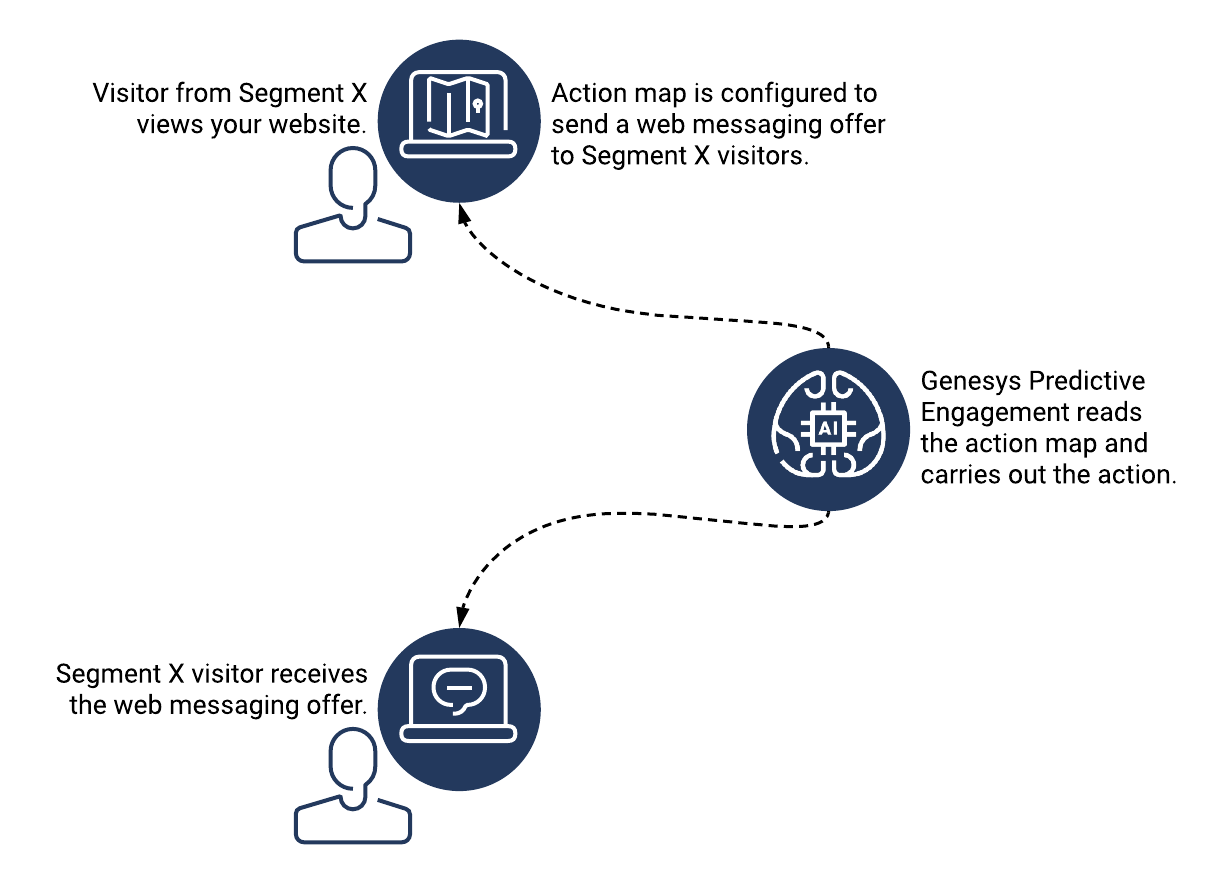 A visitor views a website that Genesys Predictive Engagement tracks.
Genesys Predictive Engagement monitors the visitor's behavior on the website.
Genesys Predictive Engagement uses action maps to determine when and how to take action.