From Genesys Documentation
View and update details about a visitor on your website.
About visitor details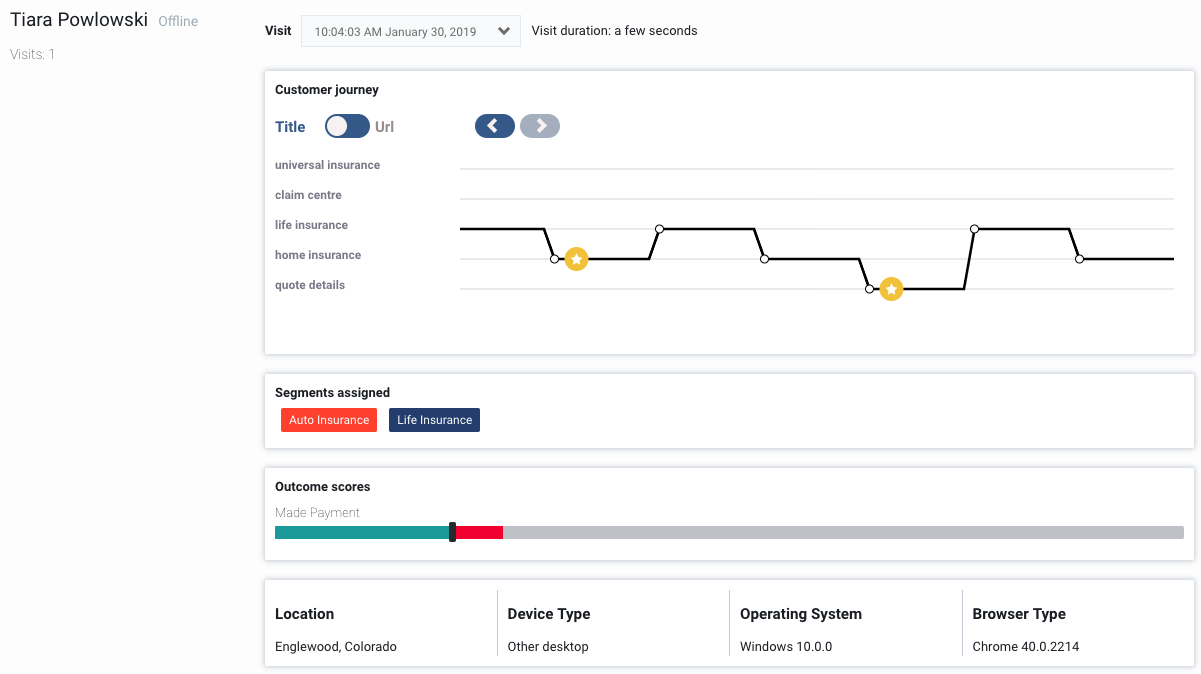 Visitor details include where a visitor has been on your website, the actions they have taken, and other pertinent information. In addition to viewing visitor data, you can update a customer's profile.
View a different visit
By default, Altocloud displays the active visit. However, if the customer has visited your website previously, you can select a different visit to view.
View a customer's journey

Altocloud updates customer journey information in real-time:
The line represents the visitor's clickstream.
The pages the visitor has browsed appear along the left.
To see URLs rather than page titles, click the Title/URL toggle.
To see additional activity, click the arrows.
To see details about a key interaction point, hover over its icon.