Prepare Architect components
From Genesys Documentation
Prepare an Architect workflow to integrate Genesys Predictive Engagement with a third-party system.
Campaign parameters
Prepare the workflow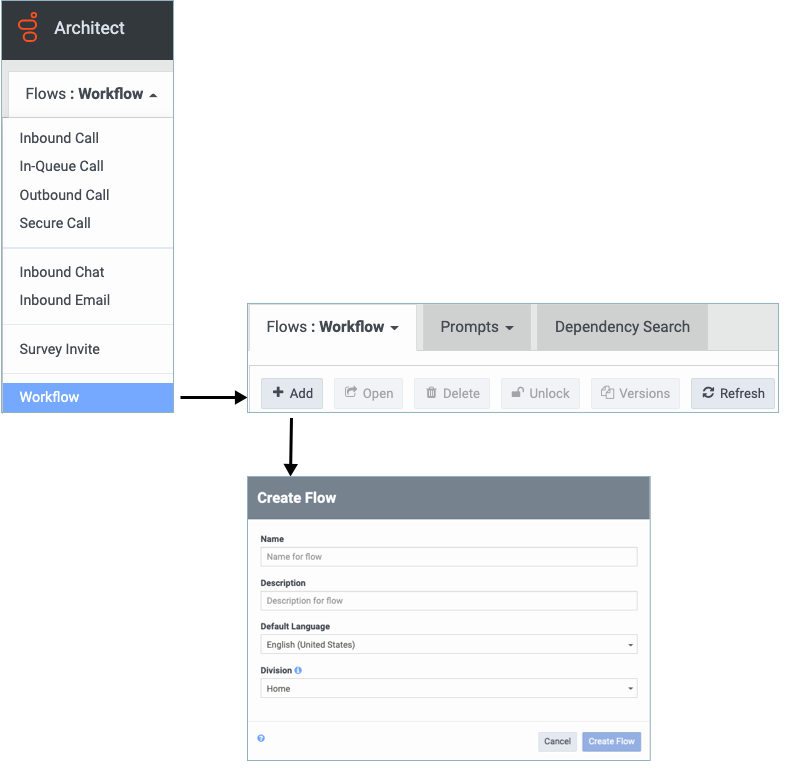 Update referential integrity constraints

Predefined data actions work in the Genesys Predictive Engagement development environment. To make them work in your environment, update the referential integrity constraints.
For each data action, do the following:
In the workflow, select a data action with a red border. (Red signifies the referential integrity problem.)
Under Data Action, select the name of the corresponding data action.
Repeat these steps for every data action with a red border.