From Genesys Documentation
How action maps and actions work together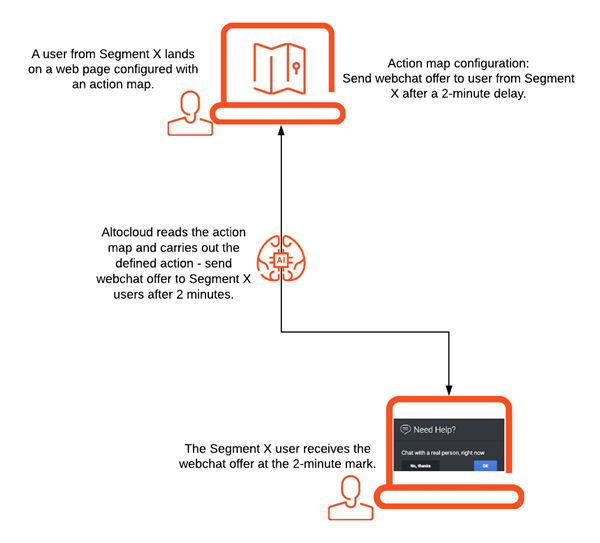 Action maps and actions work together to provide meaningful and timely customer engagement:
A user visits a website that is tracked by Altocloud.
Altocloud monitors the customer's behavior on the website.
Altocloud uses action maps to determine when and how to take action.
When actions work
When you select the type of
action
to use, you specify its activation time and duration.
Important
Altocloud offers web actions, such as web chats and content offers, every 10 seconds. Users may experience a delay in receiving these types of offers.
For more information about when and how an action map uses actions, see
Overview of action maps
.